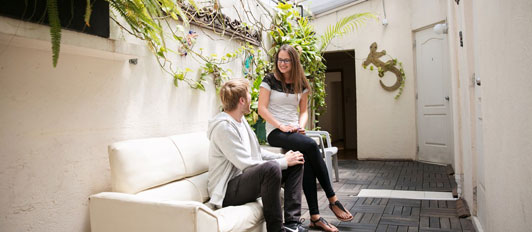 HOSTEL TYPE RESIDENCE ON CAMPUS
Located in the 5th floor, same building as school New and limited option subject to space and available upon request: single, double and shared rooms in campus, one of the most convenient options available. You will save money because there are no transportation costs. The rooms are hostel type (8 single rooms and 2 double rooms), there are 2 bathrooms and kitchen, tv room and dining room are shared (each student with its own single room), and while rooms are in the same building as the school, please note the residence is run independently from the school but in the same building.For more info click here: cheap housing services.
RULES
1.-Students may arrive to their accommodation by Sunday before their first day at school, special requests available.
2.- The landlord might ask for a $100 dollar deposit in case the keys are lost or things are broken.
3.- Students may change residence upon availability of other options.